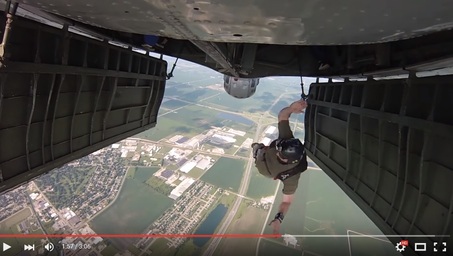 A group of ten skydivers had the experience of their lifetime when they were given an opportunity to jump from the bomb bay doors of a WW2 bomber.


Skydivers from the Chicagoland Skydiving Center took part in this amazing event to raise money for the Collings Foundation. The Collings Foundation is a non-profit organization that operates these bombers.

They were dropped from one of the most famous bombers of WW2, the B-17, also known as the Flying Fortress. The skydivers paid $500 each to the charity and enjoyed this unique event.