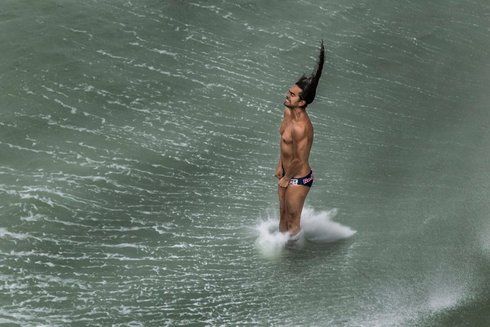 Think being a Red Bull Cliff Diver is as simple as jumping off a cliff? Think again. It's an exercise in mental mindset, bodily control, and, oh yeah – maths. Leaping off a 27m-high platform is most certainly a calculated risk. But we've seen the mid-air flips and twists countless times. Today – with some incredible underwater shots from Alex Voyer – want to take a look at the landing?

The drop takes three seconds and they reach 85kph


The divers accelerate off the platform at 9.8m/s – that's almost as fast a Bugatti Veyron supercar accelerates from 0–60mph. Did we mention they're flipping and twisting, while spotting their landing? Because they are. World record: five forward rotations by Steven LoBue.

They hit the water with two to three times the force of gravityThe impact isn't easy. The divers go from 85kph to zero in less than a second.

Muscles engaged: extensor muscles in legs, groin, core, abs!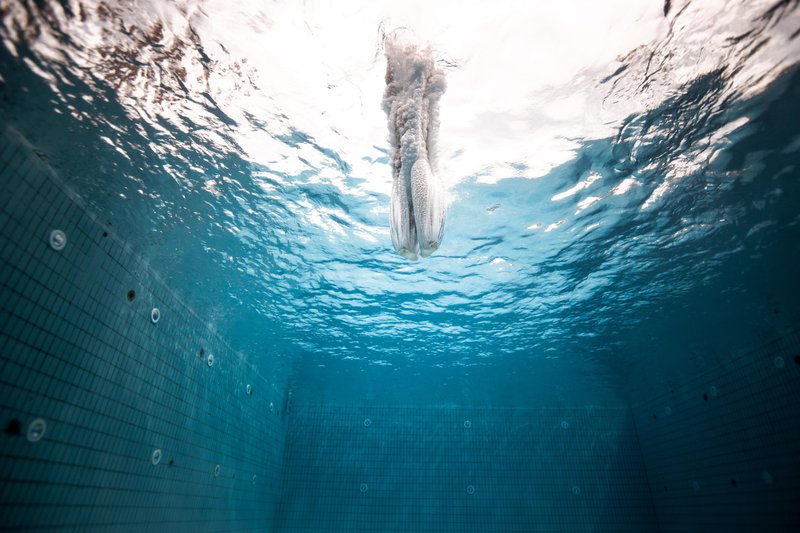 This is one time it's OK to flex. By tensing muscles before impact, the divers protect themselves from injury (but injuries can still occur).

It's like an underwater bombThe divers hit the water so fast that they actually create a 'bomb hole' where they entered the water.



As the divers enter the water, friction slows them down incredibly fast. The water jetstreams around the leading edge of the diver's feet or hands. The shot above is a precise moment after impact.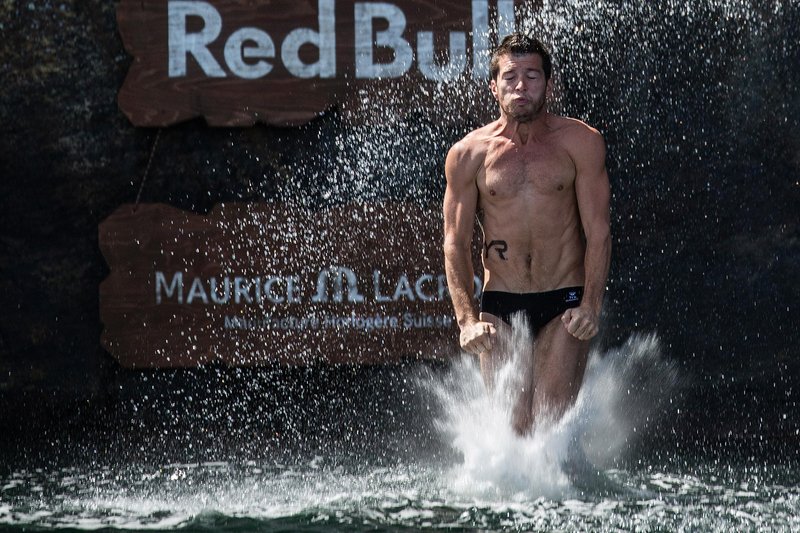 As soon as the diver enters the water, friction hits the brakes for them – but they also spread their arms towards the end of the dive to decrease the depth.What happens if they mess up on the landing? "Anything that's not straight up and down is really going to hurt," says Orlando Duque. And what if they do a 'belly flop'? Thankfully, that doesn't happen too often...as it could be catastrophic.