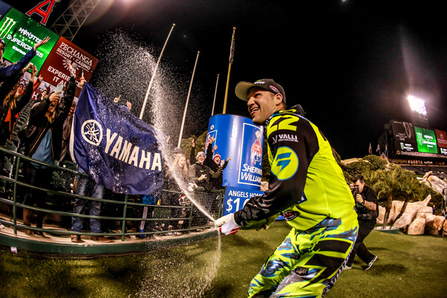 The answer is no. Not this time, folks.

Nine months ago, we published a provocative article titled "The End Of Chad Reed's 2015 Season?" that suggested his year could come to a premature end after contesting no more than three rounds of the 2015 Lucas Oil AMA Pro Motocross Championship. And it did, after MX Sports (the AMA Motocross promoter) stopped Reed from running a 360fly HD video camera on his helmet (a deal that is worth more than half-a-million dollars, according to Chad) because GoPro, a sponsor of the series, wasn't going to allow it. Reed stopped racing motocross, closed down TwoTwo Motorsports, purchased a YZ450F and went on to contest the 2015 Monster Energy Cup, as well as the inaugural AUS-X Open in Sydney.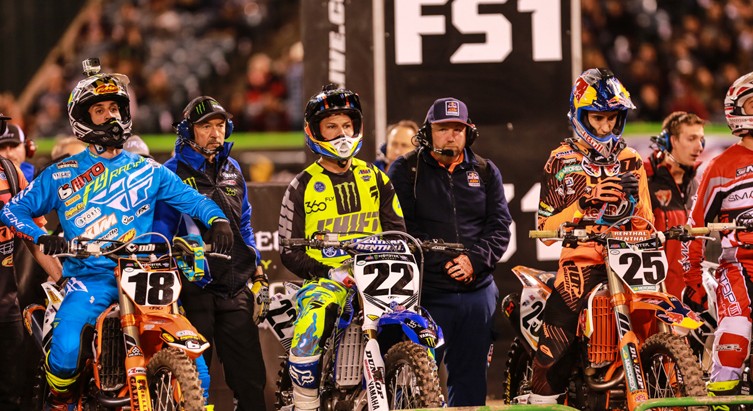 For season 2016, Yamaha Motor Corporation USA reintroduced its factory supercross team, naming 34-year-old Reed as their sole 450SX rider. The team was officially named Monster Energy/360fly/Chaparral/Yamaha Factory Racing and was unveiled just days before Anaheim 1, the opening round of the 2016 Monster Energy AMA Supercross series.

So, what's up with this article's provocative title? Here's the inside line…

360fly CEO, Peter Adderton, was informed by Yamaha Motor Corporation USA ahead of San Diego 2 that Monster Energy wanted 360fly to change the colour of their logo (as the logos of both brands are bright green). Adderton was also told that 360fly promo models would have to be removed from the pit area at further rounds.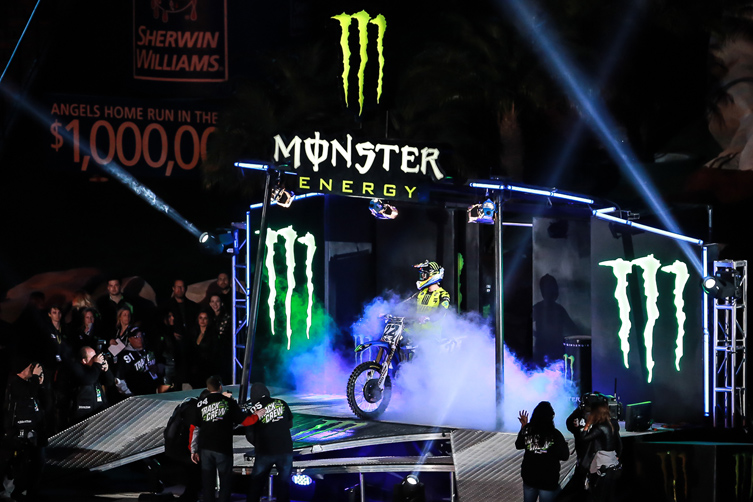 While this will not end Chad Reed's 2016 season, it most certainly will mark the end of 360fly's Yamaha SX team sponsorship. Reed will keep 360fly on board as a personal sponsor, and is expected to continue running logos on helmet and gear (not his bike, though).

Adderton has expressed outrage at the situation via social media: "What Monster fails to understand is it's the sport and athletes that built their brand, not the other way around. They don't own the sport and don't have the right to tell other sponsors what to do."

"Telling smaller sponsors what to do isn't good for anyone, including themselves in the long run," Adderton added.


After posting a photo of a squashed Monster Energy can, Adderton went on to post another image of several other brands (including X-Box, HTC, Spotify, Tic-Tac, Starbucks and Heineken) who "dared to challenge the system", effectively calling out Monster for directly targeting 360fly.

What's your opinion? Are energy drink brands abusing the power they believe they hold within competitive circles? For Transmoto's take, have a read of the article (embedded below) that we published back in 2013 on the positive and negative influences that external brands (like energy drink and tobacco companies, for example) can have on our sport.