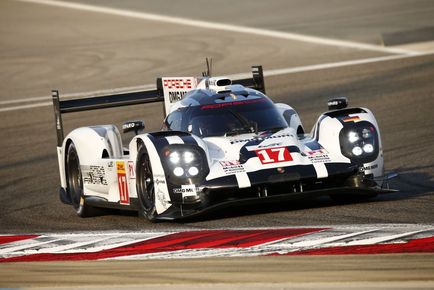 This is the Porsche 919 Hybrid, a real beast of an endurance car. It took the German manufacturer to the FIA World Endurance Championship drivers' and teams' titles in 2015, as well as winning the iconic Le Mans 24 Hours.

While we all know the LMP1 car is powered by a highly complicated turbocharged four-cylinder petrol engine with energy recovery systems, we haven't actually seen official photographs. Well, that is until now.

The 2.0-litre V4 turbo is claimed by Porsche to be the most "innovative drivetrain concept on the entire grid" and the "most efficient combustion engine Porsche has built so far."
The piece of engineering masterpiece features an exhaust energy recovery system, lithium-ion battery energy storage and hybrid management. All of this produces 900bhp. Aspects of it have even been picked up by road cars like the flat-four turbo-powered Porsche 718 Boxster.